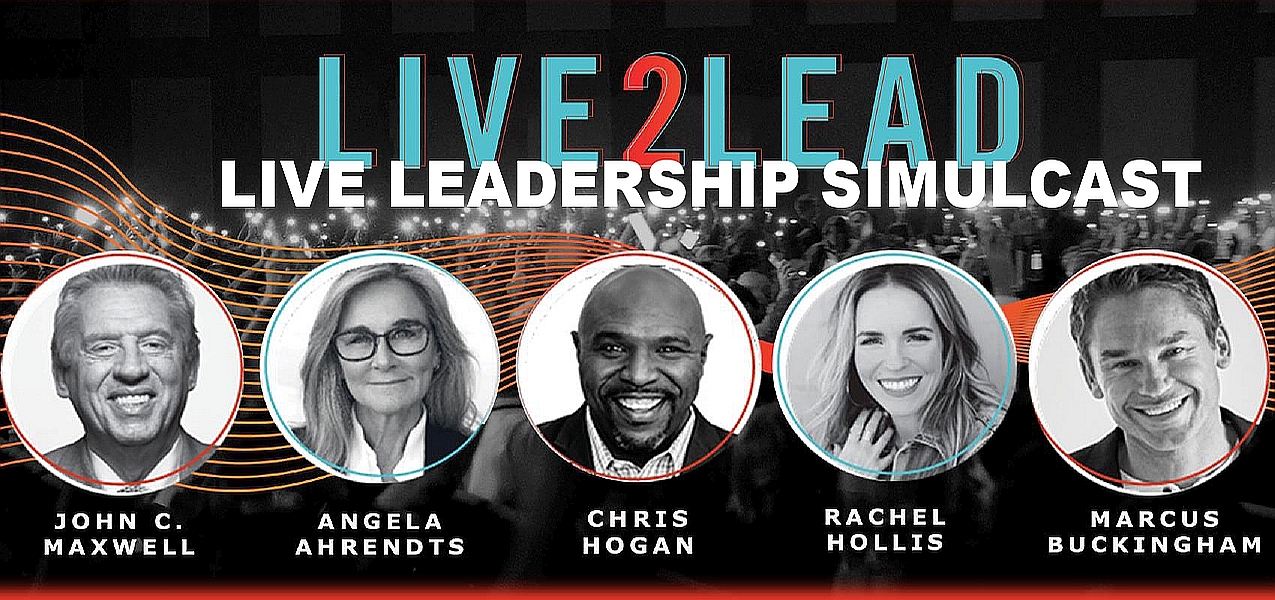 OCTOBER 11, 2019
8:00 A.M. – 12:00 P.M., Doors Open at 7:00 A.M.
Location
MS e-Center
1230 Raymond Road
Jackson, MS 39204
Registration Fee
Super Early Bird Special: $59.00
(Ends Soon)
Regular Price: $99.00
Live2Lead is a half-day leadership and personal growth event hosted LIVE in Atlanta on October 11, 2019, however stream via simulcast across the country. This event is an annual leadership gathering developed by the John Maxwell Company. For half a decade, Live2Lead has shared leadership and personal growth principles to a live audience and over 300 simulcast locations around the world. Jackson, MS has been a host site for Live2Lead for four consecutive years.
Attendees learn from renowned leadership experts from a variety of industries, gain new perspectives on relevant topics, and get practical tools to take home with them.
We guarantee you will leave equipped and excited to lead and create change with renewed passion and drive.
AT LIVE2LEAD YOU WILL…
Learn from World Class Leaders
Learn from elite thinkers and the #1 leadership expert in the world, John C. Maxwell. Gain leadership principles and personal growth techniques from world-renowned experts and their time-tested teaching.
Impact Your Community
Whether you lead a large organization or want to be a better mentor to those around you, you will gain meaningful and relevant insights so you can return home ready to implement your new action plan and lead with renewed passion and commitment.
Make Meaningful Connections
This event is an opportunity for you to network with like-minded leaders who share your passion for leadership and learning. Make new connections or build on the ones you have during this event.
Angela Butler Company is in business to bring exceptional Leadership and Personal Development training to individuals and corporations. Each training session offers action steps to maximize results personally and professionally. By using practical principles, individuals can learn how to use the challenge of being uncomfortable as a growing tool, surmount changing challenges and learn to stay focused during the process that leads to your rewards.